✔️ Hotel Palace Hévíz ****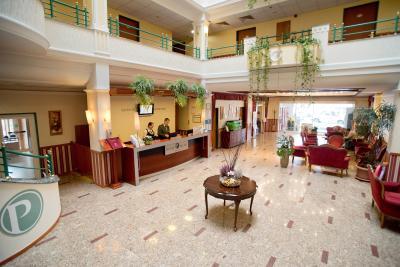 Hotel Palace Héviz **** wellness Hotel Palace Heviz
The 4-star hotel Palace Heviz - the biggest, 160-roomed house of Heviz - awaits its prospective guests longing for a genuine spa atmosphere, high level services and caring catering.
Towering above the centre of Heviz, situated in the imposing high street, about 200 metres from the lake of Heviz famous for its beauty and curative powers, the building of the hotel opens a stunning panorama of Heviz valley.
The fascinating inner spaces of Hotel Palace Hévíz, the air conditioned rooms, with their up-to-date furnishing and equipment - balcony, bathroom, spacious sleeping and dining areas, exquisite built-in furniture, telephone, refrigerator - and an ever-growing choice of restaurant-, therapy-, wellness- and conference-facilities offer a guarantee that the guests will find all the curative and pampering luxury and the caressing intimacy no matter what they should they be looking for: recovery, rest, active relaxation or whether they are travelling on business or attending a conference.
Hotel Palace Rooms:
Our hotel has 40 rooms offering accommodation for 80 people - including Double Studios (39), Apartments (8) and VIP Suites as well.
Equipment of Studios: air-conditioning, bathroom, shower, hair-dryer, bathrobe, minibar, a TV and a balcony.
Equipment of Apartments: air-conditioning, bedroom, a convertible double sofa in the living room, bathroom, shower, hair dryer, bathrobe, minibar, a TV, a telephone and a balcony.
Equipment of VIP Suite: air-conditioning, a conference facility and a hall seating 20 people, a sleeping room, two bathrooms, shower, hair dryer, bathrobe, a minibar, a TV, a telephone, Internet access and a balcony.
Sissi Saloon - Restaurant
The new and enlarged restaurant of our hotel recalling an elegant belle epoque atmosphere offers a lavish buffet breakfast and dinner.
Heviz Therapy centre:
We offer traditional Heviz therapy with a specialist's check-up and medical consultation. It is available to get hydrotherapy, electrotherapy, special packs, to do remedial gymnastics and to receive other treatments prescribed by specialists.
Palace Hotel Beauty Saloon:
Face and body cosmetics, special beauty treatments, hairdresser's saloon, manicure and pedicure
Mountain crystal bath
Adventure bath -jacuzzi, adventure pool, Finnish saunas, infra saunas, solarium, - all these will offer relaxation for the whole family.
Hotel Palace Heviz Parking:
The hotel has its own parking lot and an underground garage.
Nature reserves in the neighbourhood:
- Kisbalaton landscape protection area: 8 km
- North Balaton landscape protection area: 15 km
- Göcsej landscape protection area: 41 km
- Őrség landscape protection area 72 km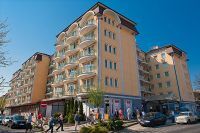 ✔️ Őszi Palace wellness élmények Hévízen (min. 3 night)

2023.09.01 - 2023.12.20
Őszi Palace wellness élmények Hévízen (min. 3 éj) 23.100 Ft / fő / éj ártól / félpanzió / wellness / 1 belépő a tófürdőbe / 1 maszázs / fürdőköpeny használat / ingyenes wifi /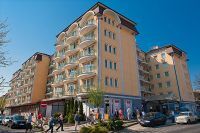 ✔️ 3=4 aroma hétköznapok a Palace Hotelben (min. 4 night)

2023.09.01 - 2023.12.20
3=4 aroma wellness akció hétköznap Hévízen (min. 4 éj) 22.255 Ft / fő / éj ártól / félpanzió / 1 aromamasszázs / 1 talpmasszázs / wellness / fürdőköpeny hazsnálat / ingyenes wifi /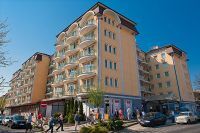 ✔️ Őszi wellness akció a Palace Hotelben Hévízen (min. 2 night)

2023.09.01 - 2023.12.20
Őszi wellness akció a Palace Hotelben Hévízen (min. 2 éj) 21.950 Ft / fő / éj ártól hétköznap / félpanzió / wellness / fürdőköpeny használat / ingyenes wifi /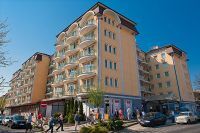 ✔️ Karácsonyi akció Hévízen a Palace Hotelben (min. 2 night)

2023.12.23 - 2023.12.26
Karácsonyi akció Hévízen a Palace Hotelben (min. 2 éj) 34.950 Ft / fő / éj ártól / félpanzió / karácsonyi ünnepi vacsora / wellness / fürdőköpeny használat / ingyenes wifi /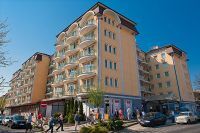 ✔️ Szilveszteri wellness akció a Palace Hotelben (min. 2 night)

2023.12.30 - 2024.01.01
Szilveszteri wellness akció a Palace Hotelben (min. 2 éj) 69.950 Ft / fő / éj ártól / félpanzió / gálavacsora / sztárfellépő / wellness / fürdőköpeny / ingyenes wifi /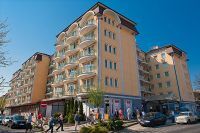 ✔️ Téli élmények a Palace Hotelben Hévízen (min. 2 night)

2024.01.07 - 2024.02.29
Téli élmények a Palace Hotelben Hévízen (min. 2 éj) 21.950 Ft / fő / éj ártól hétköznap / félpanzió / wellness / fürdőköpeny használat / ingyenes wifi /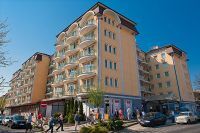 ✔️ Palace kikapcsolódás Hévízen (min. 2 night)

2024.01.07 - 2024.03.28
Palace kikapcsolódás Hévízen (min. 2 éj) 21.950 Ft / fő / éj ártól hétköznap / félpanzió / wellness / kedvezmény kuponok / ingyenes wifi /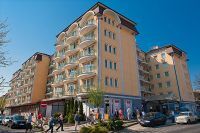 ✔️ Palace Relax Tófürdő belépővel Hévízen (min. 2 night)

2024.01.07 - 2024.03.28
Palace Relax Tófürdő belépővel Hévízen (min. 2 éj) 24.200 Ft / fő / éj ártól hétköznap / félpanzió / wellness / 1 belépő a Tófürdőre / kedvezmény kuponok / ingyenes wifi /