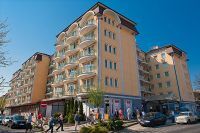 Hotel Palace Hévíz
8380 Hévíz, Rákóczi út 1-3.
Phone: 00-36-1-2279614
Hotel video
The 4-star Hotel Palace **** is located in the imposing high street of Heviz, only 200 metres from the lake of Heviz famous for its curative powers. The hotel awaits its visitors with air conditioned rooms and an ever-growing choice of restaurant-, therapy-, wellness- and conference-facilities. The therapy centre offers traditional Heviz therapy with a specialist's check-up and medical consultation. The adventure bath offers relaxation for the whole family.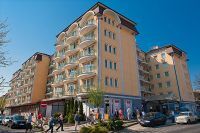 Őszi Palace wellness élmények Hévízen (min. 3 night)

2022.09.01 - 2022.12.22
Őszi Palace wellness élmények Hévízen (min. 3 éj) 18.640 Ft / fő / éj ártól / félpanzió / wellness / 1 belépő a tófürdőbe / 1 maszázs / fürdőköpeny használat / ingyenes wifi /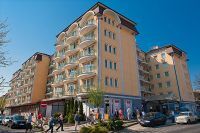 3=4 aroma hétköznapok a Palace Hotelben (min. 4 night)

2022.09.01 - 2022.12.22
3=4 aroma wellness akció hétköznap Hévízen (min. 4 éj) 16.225 Ft / fő / éj ártól / félpanzió / 1 aromamasszázs / 1 talpmasszázs / wellness / fürdőköpeny hazsnálat / ingyenes wifi /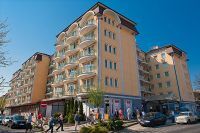 Szilveszteri wellness akció a Palace Hotelben (min. 2 night)

2022.12.30 - 2023.01.02
Szilveszteri wellness akció a Palace Hotelben (min. 2 éj) 59.950 Ft / fő / éj ártól / félpanzió / gálavacsora / sztárfellépő / wellness / fürdőköpeny / ingyenes wifi /