✔️ Villa Völgy Hotel Eger ****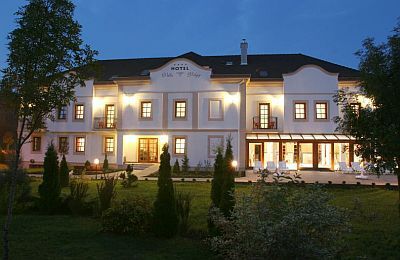 Hotel Villa Volgy EGER **** - Wellness Hotel Villa Volgy Eger
The 4-star Hotel Villa Volgy can be found in Eger, far from the noise of the city, in the citadel of famous wines produced in Eger, in Szépasszony-Valley.
Hotel Villa Völgy is surrounded by a large park of 1,2 hectare, where you can walk around and breath the fresh provincial air. Near the hotel you can find an ancient small chapel which makes your stay even more romantic.
The citadel of wines and wellness:
In the 4-star building there are 62 air conditioned rooms and 4 deluxe apartments all with extra bed possibility.
The rooms are equipped with balcony (most of them), bathroom, hair dryer, minibar and in-room safe.
The buildings of the hotel offer Internet access free of charge. The hotel can accommodate up to 172 persons.
Hotel Villa Volgy Eger gastronomy:
Our guests can discover the flavours of Hungarian cuisine and a variety of international meals in our two first-class restaurants.
Our larger air conditioned, covered restaurant (150 persons) connected to a half-opened terrace (100 persons) offers perfect place for weddings, banquets, meetings, etc with live music on request. We In the beautiful garden we can also organize grill-parties.
Our smaller restaurant can seat 60 persons. It is an ideal venue of family events, wedding parties and banquets.
Our staff's experience, kindness and professionalism make your stay more enjoyable..
Wellness Hotel Villa Volgy wellness-fitness:
In the new four-star building a complete wellness section is available for our guests. Guests can use the following services free of charge: indoor swimming pool (10x4 m), jacuzzi, infra and Finnish sauna, ice-, vapour- and aroma-rooms. On our brand new cardio machines you can burn fat all over the body. Guests may also indulge themselves in various massages or choose solarium.
Eger Hotel Villa Volgy conferences:
The 4-star building of Hotel Villa Völgy Eger offers a conference room for 60 participants equipped with standard technical equipment and WIFI Internet access. It is suitable for organizing smaller business meetings.
In the 4-star building there is a new air-conditioned conference center which is suitable for organizing trainings, business meetings and conferences up to 250 participants.
Additional technical equipments (projectors, flipchart, sound-and interpreter system) and catering are available on request.
Eger - Wine tourism:
Faithfully to the traditions of Szépasszony-Valley, Hotel Villa Völgy possesses an own wine cellar for 60 persons. It is an ideal venue for wine tasting and gourmet dinners.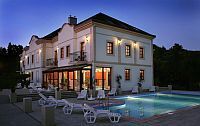 ✔️ Hétköznapi pihenés félpanzióval a Villa Völgy Hotelben (min. 2 night)

2023.09.01 - 2023.12.20
Hétköznapi pihenés félpanzióval a Villa Völgy Hotelben (min. 2 éj) 28.950 Ft / fő / éj ártól / félpanzió / wellness részleg korlátlan használata / fitnessterem / ingyenes wifi /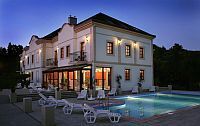 ✔️ Hétvégi pihentető villanapok Egerben (min. 2 night)

2023.09.01 - 2023.12.20
Hétvégi pihentető villanapok Egerben (min. 2 éj) 31.450 Ft / fő / éj ártól / félpanziós ellátás / wellness részleg korlátlan használata / fitness terem / ingyenes wifi /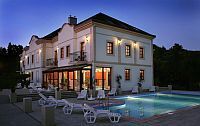 ✔️ Karácsonyi akció a Villa Völgy Wellness Hotelben (min. 2 night)

2023.12.23 - 2023.12.28
Karácsonyi akció a Villa Völgy Wellness Hotelben (min. 2 éj) 36.159 Ft / fő / éj ártól / karácsonyi bekészítés / félpanzió / ünnepi vacsorák / wellness részleg használat / masszázs kedvezmény-kupon / ingyenes WiFi /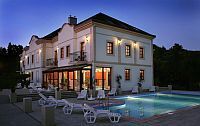 ✔️ Szilveszter a Villa Völgy Wellness Hotelben (min. 3 night)

2023.12.29 - 2024.01.01
Szilveszter a Villa Völgy Wellness Hotelben (min. 3 éj) 46.847 Ft / fő / éj ártól / tartózkodás napjain bőséges svédasztalos reggeli és vacsora / szilveszteri gálavacsora / piano est / party zenekar / wellness részleg használata / ingyenes WiFi /