✔️ Bodrogi Kúria Wellness Hotel Inárcs ****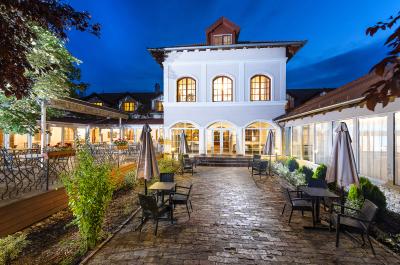 Bodrogi Kúria Inárcs**** Wellness Hotel Bodrogi Kuria - Inarcs, Hungary
Only 34 kms from Budapest, along the M5 highway can be found the 4-star Wellness Hotel Bodrogi Kuria ****, immersed in a 34 acres pine forest, in beautiful surrounding. Guests can easily reach the wellness hotel from the highway by taking Inárcs exit.
The 4-star wellness Hotel Bodrogi Kuria **** offers 42 double rooms and 2 suites.
All rooms are air conditioned and are equipped with cable TV, minibar, built-in wardrobe, hair drier and telephone. Bathrobe use is free of charge for hotel guests during their staying. From the rooms guests can enjoy a panoramic view of the surroundings.
The restaurant of Bodrogi Kuria **** Wellness Hotel, located in the atmospheric winter garden, provides an opportunity for 100 persons to have half - or full board.
Our chef ensures of the special flavours from the international and Hungarian cuisines too.
The terrace offers a spectacular outdoor dining experience from spring to autumn.
Bodrogi Kuria Wellness Hotel **** offers various wellness services for its guests looking for an active holiday or simple relaxation.
Wellness services: indoor heated experience pool all-year-round, in summer outdoor swimming pool with sun terracce, pool bar, outdoor swimming pool, Finnish relax sauna, infra sauna, jacuzzi.
Our well trained massage therapists wait for you with the following services:
- refreshing and aromatherapeutic Swedish massage
- foot massage
- Lava stone massage
- manager-, and stress-relieving massage
- relax massage
If you prefer the active relaxation, there are opportunities in this case: playing tennis, playing volley ball, cycling.
Bodrogi Kúria Inárcs Wellness Hotel **** offers 4 conference rooms which are convenient locations to organize conferences, meetings and group-developing trainings for different sizes of groups.
Conference rooms and their capacity:
Deák conference room: 100 persons
Széchenyi conference room: 40 persons
Mészáros Ági conference room: 60 persons
Kossuth conference room: 20 persons
All conference rooms have natural light and can be darkened.
The rooms are equipped with flipchart, screen, TV, video, DVD-player, projector and free Internet access.
Team-building programmes in Inarcs: virtual hunting, paintball, laser attack, quad, castle show, fight of nations, etc.
NO pets allowed in the hotel!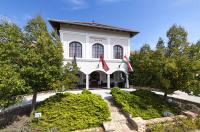 ✔️ Téli hétvégi wellness pihenés a Bodrogi Kúriában (min. 2 night)

2023.11.05 - 2023.12.22
Téli hétvégi wellness pihenés a Bodrogi Kúriában (min. 2 éj) 29.000 Ft / fő / éj ártól / félpanzió / wellness használat / ingyenes wifi / ingyenes parkolás /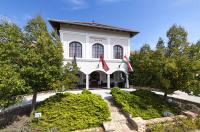 ✔️ Téli hétköznapi wellness pihenés a Bodrogi Kúriában (min. 2 night)

2023.11.05 - 2023.12.22
Téli hétköznapi wellness pihenés a Bodrogi Kúriában (min. 2 éj) 29.000 Ft / fő / éj ártól / félpanzió / wellness használat / ingyenes wifi / ingyenes parkolás /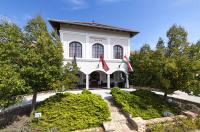 ✔️ Karácsony a Bodrogi Kúriában (min. 2 night)

2023.12.23 - 2023.12.26
Karácsony a Bodrogi Kúriában (min. 2 éj) 45.000 Ft / fő / éj ártól / félpanzió / teadélután / wellness / ingyenes wifi / ingyenes parkolás /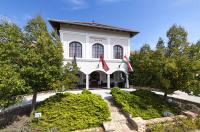 ✔️ Év eleji wellness a fenyves erdőben Inárcson (min. 2 night)

2024.01.07 - 2024.03.31
Év eleji wellness a fenyves erdőben Inárcson (min. 2 éj) 24.950 Ft / fő / éj ártól / félpanzió / wellness használat / ingyenes wifi / ingyenes parkolás /