✔️ Hotel Villa Classica Pápa ****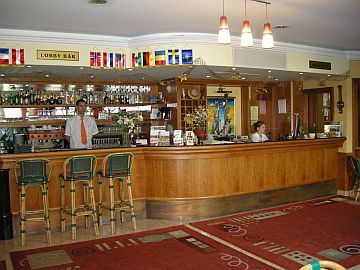 Hotel Villa Classica **** Pápa
"There is a third dimension to travelling, the longing for what is beyond."
Papa is located at the junction of the Bakony hills and the Small Plain (Kisalföld). Abundant in historic monuments, it is one of the most beautiful small towns of Cental Europe. The Great Church, built in late Baroque style between 1774 and 1786 according to the plans of Jakab Fellner, is located in the Baroque style Main Square which determines the townscape. The aristocratic palace of the Esterházy family is located behind the churh, on the site of the former medieval castle. The park of the Esterházy palace is a nature conservation area.
The streets and passages around the Main Square preserve the medieval structure of the town. The tiny courtyard safeguard an extraordinarily warm and friendly, slightly Italian atmosphere; the old inner patios, painted in new colours, the galleries and museums are most attractive for visitors. The most prominent historic buildings of the town are churches.
Welcome to Papa, to Hotel Villa Classica****!
Featuring all of the unique baroque charm and residential ambience of Pápa, the new design injects the building with a strong spirit of modernity that places it in the top tier of the local accommodation facilities. The 4 star hotel promises comfort and friendly, efficient service a modern traveller may need for work and rest.
Exceptional amenities dedicated to comfort and convenience!
Each of our 24 rooms featuring elegant, contemporary furnishings in soft tones is unique, but all of them are light and spacious, and easy on the eye. You may want to enjoy one of our Superior rooms or one of our thematically furnished apartments for that ultra special stay. The hotel has got some rooms with wooden flooring suitable for allergic guests.
Bedroom features include:
• Colour remote TV with cable channels
• En-suite bathroom
• Hairdryer
• Safety deposit box
• Safe for guns in 7 rooms
• Direct dial telephone
• Minibar
• Air-conditioning
• Magnetic keycard lock system
• High speed Internet access
• Queen and King size beds in 5 rooms
• Wall-to-wall carpet (4 'anti-allergy' rooms with wooden flooring)

Appetizing thoughts...
If you'd like to eat at a great restaurant, you don't have to leave the hotel. Our cheery hotel restaurant with its light, sunny tones is one of Pápa's best choices for either a casual or a business meal.
Just of the main lobby, the Lobby Bar with an outdoor patio offers a relaxed atmosphere with comfortable chairs to have a nice chat with your friends or colleagues. The great service and an impressive beverage list featuring local wine specialities ensure there's something for everyone at our hotel.
Hotel Villa Classica Papa Meetings, conferences:
Hotel Villa Classica rises to every occasion. Events - festive to formal - are our specialties. The hotel features a meeting room for up to 55 people to cater receptions, banquets, weddings and business meetings. In addition to special draperies, stunning original artwork on Pápa, our meeting room offers the latest professional amenities. When you hold a meeting at the Hotel Villa Classica you can rest assured that it will be a success. Our professional staff will work together with you to help with everything you may need from the first step on the final goodbyes.
Papa Hotel Villa Classica Fitness, wellness:
Sauna area, full of ambiance, designed in an oriental style: Finnish sauna with light, aroma and music therapy, infra sauna, massage chair, rain shower, bucket shower, aroma fountain.
Especially for our guests we arranged discounted tickets to the thermal bath of Papa. Várkert Spa waits its Guests with different wellness and fitness services:
Sauna, solarium, different wellness packages, aqua spinning, magnetotherapy, massages, aqua aerobic, baby swimming, swimming school, beauty- studio, fitness room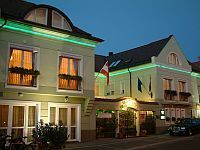 ✔️ Napi ár a Hotel Villa Classicában (min. 1 night)

2023.06.01 - 2023.12.20
Napi ár a Hotel Villa Classicában (min. 1 éj) 21.000 Ft / fő / éj ártól / büféreggeli / wellness részleg használata / fürdőköpeny / Szafari klub / ingyenes wifi /