✔️ Wellness Hotel Szindbád Balatonszemes ***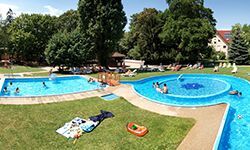 Szindbád Wellness Hotel*** Balatonszemes - affordable wellness hotel at Lake Balaton
Szindbad Wellness Hotel is located on the southern part of Lake Balaton, in Balatonszemes, near the main road nr. 70. The hotel can be reached by train from the Southern Railway Station (Déli pu.) of
Budapest in about 2 hours. By car it takes about 1 hour to reach the hotel on the M7 motorway from Budapest.
The beach of Lake Balaton where many activities are available is about 1 km far from the hotel and the city center can be reached in about a 5 minutes walk from the hotel.
Szindbad Wellness Hotel offers 38 rooms in 2 buildings (main- and wellness building).
The basic equipment of the rooms: two single beds, colour cable TV and bathroom with shower.
In the wellness building there are 8 comfortable, air conditioned suites offering large space for our guests.
Equipment of the suites: separate bedroom (without any view), living room with additional American kitchen, air conditioning, balcony with view on the garden (in the mezzanine suites it means connection to the garden), microwave owen, bathroom with shower, colour cable TV.
The separate apartmenthouse has 8 air conditioned family apartments, that are suitable for families or friend groups. The apartments have a mini kitchen, microwave, refrigerator, colour cable TV and bathroom with shower.
The hotel also thinks of families with small children. In Szindbad Wellness Hotel the following accessories are available for free: travel cot, toilet reducer, acting stool, baby baths.
The wellness department of Szindbad Wellness Hotel offers its guests the opportunity to try the large variety of pools and wellness activities.
Indoor pools: swimming pool, sitting leisure pool, children pool, bubble baths
Saunas: Finnish sauna with diving pool, infra sauna, aromacabin and salt cabin.
In the summer time Wellness Hotel Szindbád offers two outdoor pools and sunbeds.
Massages are also available for a fee.
Szindbad Wellness Hotel offers the opportunity of bike rental and a game room can be also found in the hotel. In the game room everyone can find the perfect entertainment: bowling alley, billiard, rex, air hockey and table football await the guests.
The outdoor jumping castle can be also used by children in the spring and summer time for free. In the morning and afternoon we offer 2 hours each, time to use the jumping castle.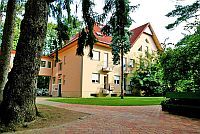 ✔️ Karácsonyi ünnepek a Szindbád Wellness Hotelben (min. 2 night)

2023.12.22 - 2023.12.29
Karácsonyi ünnepek a Szindbád Wellness Hotelben (min. 2 éj) 29.900 Ft / fő / éj ártól / félpanzió / wellness használat / karácsonyi programok / ingyenes wifi /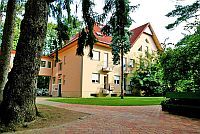 ✔️ Szilveszter a Szindbád Wellness Hotelben (min. 3 night)

2023.12.29 - 2024.01.02
SZILVESZTER a Szindbád Wellness Hotelben (min. 3 éj) 39.900 Ft / fő / éj ártól / félpanzió / wellness használat / szilveszteri programok / ingyenes wifi /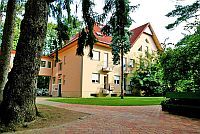 ✔️ Téli wellness napok Balatonszemesen (min. 2 night)

2024.01.07 - 2024.02.29
TÉLI WELLNESS NAPOK félpanzióval Balatonszemesen (min. 2 éj) 19.900 Ft / fő / éj ártól / félpanzió / wellness használat / játékkupon / ingyenes wifi /