✔️ Kristály Hotel Keszthely ****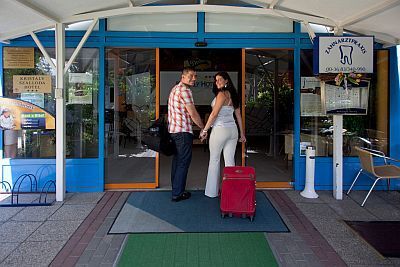 Kristaly Hotel **** - Keszthely - Lake Balaton

Location:
Hotel Kristaly is situated in the "capital of Balaton-Lake", in Keszthely, near the main street, where many restaurants and cafés can be found. The area offers numerous attractions to explore: the Festetics Castle in Keszthely, the Balaton Uplands National Park with the Kis-Balaton, a huge wetland habitat, the Buffalo reserve in Kapolnapuszta, and the famous thermal resorts, Zalakaros and Heviz, famous for its thermal lake can be reached in a 10 minutes drive.

Rooms in Balaton Kristaly Hotel:
Kristaly Hotel offers its guests 40 elegant and comfortable classic and superior rooms. Air-conditioned rooms can be required for an extra fee.
The superior rooms have a balcony making the vacation more exclusive.
The family rooms, adding two additional beds in the room, can accommodate up to 4 people.
All of the rooms are equipped with TV, radio, WiFi Internet connection, telephone, room safe, bath with shower, hair-dryer and fridge.
Hotel Kristaly offers several free services on request: cot, baby bath, changing table, high chair, iron.

Wellness services in Hotel Kristaly:
The wellness center, built in the summer of 2011, awaits the clients with jacuzzi, drinking fountain, infra-red sauna, Finnish sauna, steam room, amethyst, Himalayan salt chamber and colour therapy, everything needed for the perfect relaxation and refreshment. The guests of Kristaly Hotel Balaton can enjoy the following services at discounted prices: alkaline infra solarium, Black Care Solarium, soothing massages, beauty treatments, manicures and pedicures.

Kristaly Hotel Keszthely - Gastronomy:
Guests can enjoy a rich buffet breakfast and a good coffee in the hotel's Mediterranean style dining room, in pleasant atmosphere.
The main meals are served in our partner restaurants (Appetito, Jóbarát, Park Étterem), they are located 400-1000 m away from the hotel.
The café and confectionery Azurro awaits the guests with coffee and tea specialities and delicious cakes.
Anyone who wishes to spend some pleasant hours in the evening, will be pampered by the Kristaly drink bar with alcoholic and non alcoholic drinks, cocktails and wines.

Conferences in Hotel Kristaly Balaton:
The air-conditioned conference room with natural lighting and a capacity of 50 people is suitable both for various business meetings and family celebrations. The basic technical equipment of the conference room contains: projector, flip chart, whiteboard and sound system. Complete catering services are available during the meetings on request.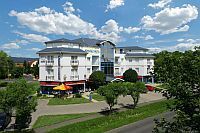 ✔️ Mindig Balaton hétköznapi wellness akció a Kristály Hotelben (min. 2 night)

2023.09.03 - 2023.12.20
Mindig Balaton hétköznapi wellness akció a Kristály Hotelben (min. 2 éj) 20.000 Ft / fő / éj ártól / félpanzió / wellness részleg használata / wellness kedvezmények / ingyenes Wifi /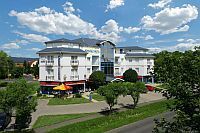 ✔️ Mindig Balaton hétvégi wellness akció a Kristály Hotelben (min. 2 night)

2023.09.08 - 2023.12.20
Mindig Balaton hétvégi wellness akció a Kristály Hotelben (min. 2 éj) 23.750 Ft / fő / éj ártól / félpanzió / wellness részleg használata / wellness kedvezmények / ingyenes Wifi /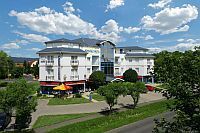 ✔️ Szilveszteri akció a Kristály Hotelben Keszthelyen (min. 2 night)

2023.12.30 - 2024.01.01
Szilveszteri akció a Kristály Hotelben Keszthelyen (min. 2 éj) 60.000 Ft / fő / éj ártól / félpanzió / szilveszteri gálavacsora / disco és buli hajnalig / wellness használat / wellness kedvezmények / ingyenes wifi /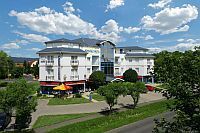 ✔️ Téli szünet Keszthelyen a Kristály Hotelben (min. 2 night)

2023.12.25 - 2024.01.07
Téli szünet Keszthelyen a Kristály Hotelben (min. 2 éj) 27.500 Ft / fő / éj ártól / félpanziós ellátás / welcome drink / wellness részleg használata / szobákban széf és Wi-Fi használata /