✔️ CE Plaza Hotel Siófok ****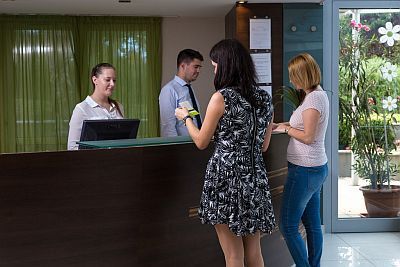 CE Plaza Siófok **** Budapest - cheap wellness hotel at Lake Balaton

The renewed four-star CE Plaza Hotel is located in the center of Siofok, only a few minutes away from the shore of Lake Balaton and the main square.

Room types:
In CE Siofok Plaza Hotel 92 cozy and practically furnished rooms and apartments serve the comfort of guests. The equipment of the rooms includes: mattresses proposed for the hotel, anti-allergic pillows and bed-clothes. All rooms have individually controlled air conditioning, TV, telephone, minibar, unlimited broadband Internet access, laptop-size safe, bathroom with bath tub or shower and hair dryer.
The standard rooms can easily accommodate even families. Guests with special needs can choose anti-allergic rooms or rooms for disabled guests. The connecting rooms offer comfortable places for families. There are rooms which have direct connection to the garden, making the relaxation even more exclusive.
For special occasions or longer stay, CE Plaza Hotel **** Siofok offers apartments with separated bedroom and living room, balcony or garden-connection.

Gastronomy:
The Granario Restaurant of CE Plaza Hotel with the capacity of up to 180 people awaits its guests with the finest Hungarian and international dishes and wines. The wine-lovers can spend pleasant moments in the Carafe Wine bar, which is ideal place for wine-tasting and any other events as well. The Coppa Lounge bar, open from early morning, offers coffee specialities, snacks, cookies, unique cocktails and premium teas.

Wellness:
The Coral Wellness Center has all the features which are essential for perfect relaxation. The spectacular waterfall in the adventure pool, lazy river, massage-seats, fizzy beds, underwater bubbles, geysers serve the perfect refreshment. The pampering experience becomes complex with Finnish-, infra-, and bio sauna, steam room, ice fountain and various massage. In the Coral-water bar, a variety of cocktails are offered in swimming breaks.

Conferences:
For business meetings and events CE Plaza Hotel offers 6 conference rooms with the capacity up to 180 people. The are-conditioned rooms have natural light and are equipped with unlimited wireless Internet, LCD projector, built-in and mobile projection screen, flipchart table, wireline and wireless microphone and DVD player.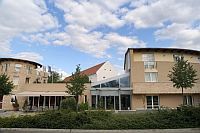 ✔️ Őszi pihentető kikapcsolódás teljes ellátással a Balatonnál (min. 2 night)

2023.09.01 - 2023.12.21
Őszi pihentető kikapcsolódás teljes ellátással a Balatonnál (min. 2 éj) 18.725 Ft / fő / éj ártól hétköznap / félpanzió / szűkített svédasztalos ebéd / masszázs és koktél kupon / wellness használat / ingyenes WiFi /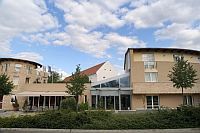 ✔️ Őszi wellness hétköznapok félpanzióval a CE Plaza Hotelben (min. 2 night)

2023.09.01 - 2023.12.21
Őszi wellness hétköznapok a CE Plaza Hotelben (min. 2 éj) 17.475 Ft / fő / éj ártól / félpanziós ellátás / fürdőköpeny / masszázs és koktél kupon / wellness használat / ingyenes WiFi /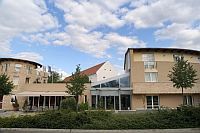 ✔️ Röpke hétköznapi wellness pihenés Siófokon (min. 1 night)

2023.09.01 - 2023.12.21
Röpke hétköznapi wellness pihenés Siófokon (min. 1 éj) 17.950 Ft / fő / éj ártól / félpanziós ellátás / masszázs kupon / koktél kupon / wellness használat / ingyenes WiFi /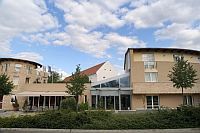 ✔️ Karácsonyi akció a CE Plaza Hotelben Siófokon (min. 2 night)

2023.12.24 - 2023.12.29
Karácsonyi akció a CE Plaza Hotelben Siófokon (min. 2 éj) 29.900 Ft / fő / éj ártól / félpanzió / szűkített svédasztalos ebéd / masszázs és koktél kupon / ünnepi programok / wellness használat / ingyenes WiFi/