✔️ Echo Residence Tihany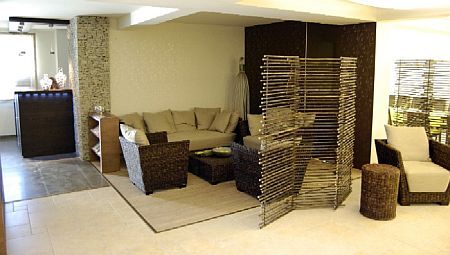 Echo Residence Tihany - All Suite Luxury Hotel in Tihany
Echo Residence All Suite Luxury Hotel is located at the southern top of Tihany Peninsula, just above Lake Balaton, on the top of Kopasz Hill surrounded by a 10 000 m² ancient green park.
The latest pearl of the largest fresh water lake of Central Europe is a hide out for visitors.
Echo Residence Suites:
Echo Residence All Suite Luxury Hotel awaits its guests with 24 suites. All suites have one or two bedrooms, a living room, one or two bathrooms, minibar and a mini-kitchen equipped with fridge, plates, glasses and a sink.
18 suites offer one bedroom while 6 suites have two bedrooms ensuring our guests' highest comfort.
Suite-types:
De Luxe: 49 m² floor space, with one bedroom on the top floor
De Luxe Superior 49 m² floor space, with one bedroom and two bathrooms
Echo: 64 m² floor space, with two bedrooms
Echo Premium: 64 m² floor space, with two bedrooms and sauna
Every suite offers a breath-taking view on the lake.
Hotel Echo Residence Wellness:
The wellness department, located in the centre of the hotel is at guests' disposal. It has a 180 cm deep pool with 100 m² water surface, Finnish sauna and jacuzzi.
Modern Hungarian cuisine:
The restaurant with a capacity of 40 persons together with the terrace for 20 persons is a real paradise for gourmands. In the mornings an exclusive buffet breakfast with fresh orange juice wait for our guests. We offer continually revolving wine list and menu and original teas from their home countries.
Top meetings above Lake Balaton
The intimate board room with 60 m² floor space and 220 cm head room is a perfect place for business meetings and seminars for max. 35 persons.
The philosophy of Echo Residence is in spite of the fast changing world to return to the high standards of the classical hotel style.
Outdoor programs in Tihany:
- golf
- sailing
- riding a horse
- carriage driving
- wine tasting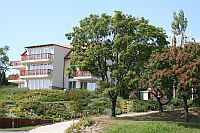 🐰Húsvéti wellness akció Tihanyban (min. 3 night)

2023.04.07 - 2023.04.10
Húsvéti akciós wellness Tihanyban (min. 3 éj) 41.400 Ft / fő / éj ártól / svédasztalos reggeli / gyertyafényes vacsora / spa wellness / ingyenes parkolás / ingyenes wifi /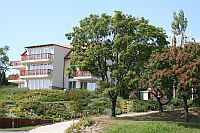 ✔️ Tavaszi hétköznapi wellness akció az Echo Residence Hotelben (min. 2 night)

2023.03.15 - 2023.05.15
Tavaszi hétköznapi wellness akció az Echo Residence Hotelben (min. 2 éj ) 28.900 Ft / fő / éj ártól / svédasztalos reggeli / gyertyafényes vacsora / spa wellness / ingyenes parkolás / ingyenes wifi /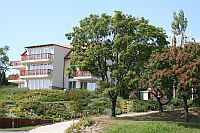 ✔️ Tavaszi hétvégi wellness akció az Echo Residence Hotelben (min. 2 night)

2023.03.15 - 2023.05.15
Tavaszi hétvégi wellness akció az Echo Residence Hotelben (min. 2 éj ) 33.400 Ft / fő / éj ártól / svédasztalos reggeli / gyertyafényes vacsora / spa wellness / ingyenes parkolás / ingyenes wifi /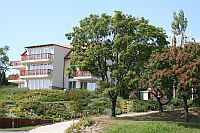 ✔️ Pünkösdi akciós wellness Tihanyban (min. 3 night)

2023.05.26 - 2023.05.29
Pünkösdi akciós wellness Tihanyban (min. 3 éj) 41.400 Ft / fő / éj ártól / svédasztalos reggeli / gyertyafényes vacsora / spa wellness / fürdőköpeny / ingyenes parkolás / ingyenes wifi /