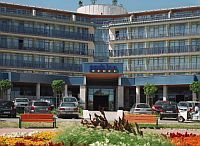 All Inclusive Park Inn Sárvár Hotel**** Hungary
9600 Sárvár, Vadkert utca 4.
Phone: 00-36-1-2279614
Hotel video
The newly built four-star Park Inn Sarvar hotel is located in the heart of the world-famous spa region of Sarvar. The hotel is connected to the state-of-the-art Sarvar Spa with its generously designed bathing landscape and 5000 m² of water area. The hotel has direct access to Sarvar Wellness Complex where massages, fitness and beauty treatments are available. The air conditioned, well-equipped rooms and suites offer idyllic views to the surrounding area.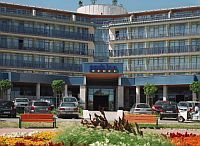 ✔️ Nyárelő a Park Inn Sárvárban (min. 2 night)

2023.05.29 - 2023.06.14
Nyárelő a Park Inn Sárvárban (min. 2 éj) 44.850 Ft / fő / éj ártól / all inclusive ellátás / belépő a Sárvári Gyógy- és Wellnessfürdőbe / fitneszterem használat / ingyenes wifi /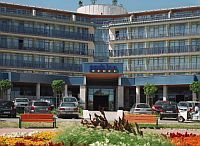 ✔️ All inclusive családi vakáció Sárváron (min. 2 night)

2023.06.15 - 2023.08.31
Családi vakáció a Park Inn Sárvárban (min. 2 éj) 46.800 Ft / fő / éj ártól / all inclusive ellátás / belépő a Sárvári Gyógy- és Wellnessfürdőbe / ingyenes wifi /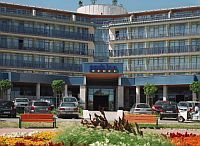 ✔️ Önfeledt ősz a Park Inn Sárvárban (min. 2 night)

2023.09.01 - 2023.10.20
Önfeledt ősz a Park Inn Sárvárban (min. 2 éj) 33.150 Ft / fő / éj ártól hétköznap / all inclusive ellátás / belépő a Sárvári Gyógy- és Wellnessfürdőbe / ingyenes wifi /