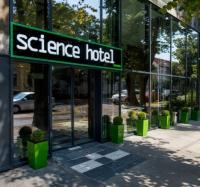 ✔️ Hotel Novotel Szeged
6721 Szeged, Maros utca 1. 
Phone: 00-36-1-2279614
Hotel video
The freshly renovated 4-star Hotel Novotel Szeged is situated in the most beautiful part of Szeged, directly on the bank of the river Tisza. Novotel Szeged offers 136 rooms, all equipped according to the Novotel standards, a Côté Jardin Restaurant and private parking place. Novotel Szeged provides an ideal place for not only the tourists and families, but for businessmen as well. The hotel offers meeting rooms of different size and up-to-date technical equipment.