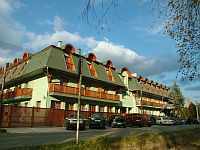 Hajnal Hotel Mezőkövesd*** Hungary
3400 Mezőkövesd, Hajnal út 2. 
Phone: 00-36-1-2279614
Hotel video
The 3-star Hotel Pension Hajnal - open all year round - is situated in Northern Hungary, in Mezokovesd, in the capital of 'Matyo' Land. The hotel is located only 150m from the famous Zsory Health Spa. The 28 cosy rooms, the sport- and fitness facilities, the salt cave and massages, all serve to help guests relax and to provide active rest.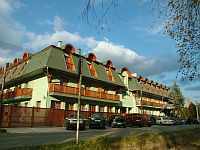 ✔️ Őszi disznótoros hétvégék a Hajnal Hotelben (min. 2 night)

2023.10.13 - 2023.12.10
Őszi disznótoros hétvégék a Hajnal Hotelben (min. 2 éj) 23.000 Ft / fő / éj ártól / félpanziós ellátás / disznóvágás / disznótor élőzenével / wellness / ingyenes parkolás / ingyenes wifi /