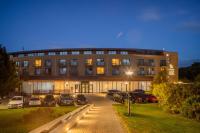 ✔️ Hotel Fagus Sopron
9400 Sopron, Ojtózi fasor 3.
Phone: 00-36-1-2279614
Hotel video
The 4-star wellness Hotel Fagus is situated in Sopron, in the forests of the Lövérek, in an area with subalpine climate. The wellness hotel offers 140 exigently furbished, air conditioned rooms, restaurants overlooking the forest, hosting 150 people, a wellness centre and a Mini Club for the children. Hotel Fagus has its own guarded parking lot and an underground garage. With the largest conference room in the region, the hotel provides perfect conditions for small, medium-sized and large-scale events and programmes.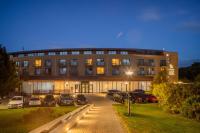 Évkezdő wellness akció a Hotel Fagusban (min. 2 night)

2023.01.08 - 2023.03.31
Évkezdő wellness akció a Hotel Fagusban (min. 2 éj) 21.275 Ft / fő / éj ártól / üdvözlőital / félpanzió / Spa használat / szaunavilág / ingyenes parkolás / ingyenes Wi-Fi /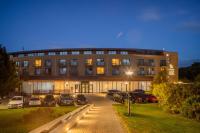 Húsvéti wellness akció a Hotel Fagusban (min. 3 night)

2023.04.07 - 2023.04.10
Húsvéti wellness akció a Hotel Fagusban (min. 3 éj) 25.920 Ft / fő / éj ártól / üdvözlőital / félpanzió / Spa használat / szaunavilág / ingyenes parkolás / ingyenes Wi-Fi /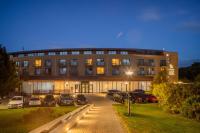 Tavaszi újjászületés a Hotel Fagusban (min. 2 night)

2023.04.01 - 2023.05.31
Tavaszi újjászületés a Hotel Fagusban (min. 2 éj) 23.300 Ft / fő / éj ártól / üdvözlőital / félpanzió / Spa használat / szaunavilág / ingyenes parkolás / ingyenes Wi-Fi /